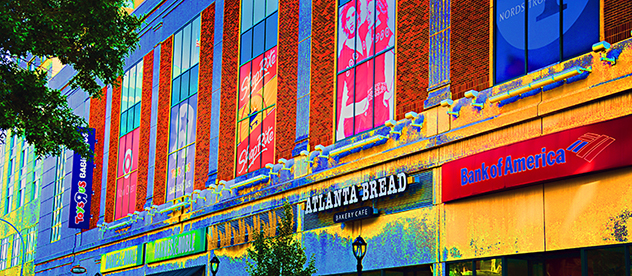 Welcome to WhitePlains.com
Welcome to the new WhitePlains.com! We have a fresh new format that will surely cater to your needs.
______________________________________________________
A Federal Tax Cut Plan    
by James C. Benerofe
If I were President, this is what I would propose as a tax cut.
Anyone with W-2 income of $50,000.00 or less would pay ZERO Federal Income Tax. They would continue to pay Social Security.
They would still file a tax return. If states that have an income tax
wished to participate they could offer the same tax cut. This plan
would not require any elaborate legislation and would likely create
an immediate stimulus to the economy. There would also be written
into the legislation a qualification gap so that individuals earning say $51,000.00 would still qualify. Reasonably, the gap would be limited to $5,000.00.   After five years, an economic review of how effective
this was in stimulating the economy would be undertaken. If it was determined successful, it would be permanent.  It might also be considered at that time to apply it to higher income levels (although there should be a limitation on how it should go, perhaps based on the cost of living index).
_____________________________________________________________________________________
COUNCILWOMAN MILAGROS LECUONA ANNOUNCES MAYORAL CANDIDACY FOR WHITE PLAINS
White Plains, January 29, 2017— White Plains Common Councilwoman Milagros Lecuona officially announced her candidacy today  for Mayor of the City of White Plains, in what she vows will be a vigorous campaign.  Lecuona made the announcement outside of the Westchester County Democrats headquarters at 170 East Post Road, surrounded by vacant storefronts in the heart of business district.
Lecuona stated: "Today's political announcement should not surprise anyone in White Plains, based on what the current administration has been advocating for the last six years.  We reside in a very competitive regional environment where cities are struggling to attract dynamic business interests as well as new residents all while balancing quality of life issues.  However the ongoing lack of vision, process and leadership have placed White Plains on a dangerous path.  The time to change that path is now."
The current administration's lack of transparency is a major issue:  "Developers schedule meetings with city commissioners, but residents are not even able to access basic information.  Our citizens are purposely kept in the dark!"  City Commissioners have been instructed not to talk to specific Common Council members; the information provided is "filtered, manipulated, or delayed.  And as a result, our neighborhoods suffer."
Alan Himmelstein, a 27-year resident of White Plains, stated: "I am so happy to see that Milagros Lecuona is running for mayor.  She has shown tremendous dedication, integrity and knowledge on the Common Council.  I believe she will conduct city business openly and with a vision for the future based on sound urban planning."
Lecuona is an immigrant from Spain who moved her family to White Plains in 1987.  A trained architect and urban planner for the last 35 years, she has served on the White Plains Common Council for the past 9 years.  During her time in office, Lecuona has taken on powerful interests on behalf of the people of White Plains.  Entering public service was a natural progression given her lifelong community involvement, for which she as received multiple recognitions and awards.
______________________________________________________________________
Governor Cuomo and Assemblyman Buchwald Help New York Families Save for College
With the financing of higher education becoming an even bigger challenge for Americans, Governor Andrew Cuomo has signed into law legislation that provides an innovative solution to help families save for college. The bill, A.9118, sponsored and introduced by Assemblyman David Buchwald (D-Westchester County), unanimously passed both the State Assembly and Senate earlier this year.  The new law allows New Yorkers to directly deposit their state tax refunds into a 529 College Savings Plan.
New York State residents have long been encouraged to save for higher education through the New York 529 College Savings Program. Savings in a 529 account can grow tax-free when used to pay for higher education expenses, including room and board, books and other supplies. And while New Yorkers could always deposit their state income tax refunds into their bank accounts, now they can directly send all or part of their refunds to their 529 college savings accounts. So, Buchwald's bill provides a more convenient way to save for higher education especially at tax refund time, when it is easier for many families to put money away for the future.
"Government should empower citizens, and that is all the more important when it comes to families saving for their children's college education," said Assemblyman Buchwald. "I want to thank Governor Cuomo for signing my bill into law and thank all of my legislative colleagues who voted for this bill.  New Yorkers now have a direct route every April to provide their loved ones improved access to higher education."
"Every parent of a college-bound student in New York State should take advantage of our 529 college savings plan," State Comptroller Thomas P. DiNapoli said.  "Saving early is the best way to combat the rising costs of a college education and Assemblyman Buchwald's bill will make it even easier to do so."
"We applaud Governor Cuomo and the New York State Legislature for passing important legislation that will make the possibility of saving for college a reality for ALL children and their families" said Jennifer March, Executive Director of Citizens' Committee for Children. 'This new law will enable every New York family that files taxes to split their tax refund and deposit a portion into a 529 college savings account. Research clearly demonstrates how just a small amount of college savings can give a child a college-oriented identity and dramatically increase his or her chances of attending and completing college. In this competitive labor market, we know that we can never start too soon in providing our children with a clear path toward college and career. This law is a win-win for children, youth, families and all New Yorkers."
"On behalf of New York's working poor families, The Financial Clinic, wants to it extend sincere gratitude and congratulations to Governor Andrew Cuomo and the New York State Legislature, especially Assembly Member David Buchwald and State Senator Thomas Croci, for recognizing that New York's families, and especially its low-income families, need every opportunity to help save for their children to go to college" said Mae Warson Grote, Founder and Chief Executive Officer of the Financial Clinic. "Now 9 million New Yorkers will have an annual chance to build savings at tax time and thousands will use that opportunity to make college easier for themselves and their children. With the rising cost of education and a greater than ever emphasis placed on educational success in the labor market, Governor Cuomo has demonstrated his commitment to New York's families and the success of their children as well as building the financial security of working poor New Yorkers. Looking forward, The Financial Clinic is eager to support the New York Department of Taxation and Finance as it acts to implement and extend this critical opportunity to New York tax filers."
New York's 529 college savings program has been recognized as one of the best in the nation according to SavingForCollege.com in its 2015 and 2016 analyses of individual states' 529 investment plans.
Buchwald's bill, A.9118 had 48 co-sponsors in the State Assembly, both Democrats and Republicans. Senator Thomas Croci (R-Suffolk County) carried the bill in the State Senate and was instrumental in getting this bill passed in both houses.
Voter Registration Deadline is October 19th
League of Women Voters of White Plains to host National Voter Registration Day Event 9/27
White Plains, New York – The League of Women Voters of White Plains today announced they would be participating in National Voter Registration Day (NVRD), a nationwide, nonpartisan effort to register thousands of voters this fall on Tuesday, September 27th. The League will be out in force and available to assist voters who want to register or update their registration if they have moved. October 19th is the deadline to register or update your registration in New York.
We will be at the following locations. Please see our website http://bit.ly2bDmW5h for details.
Westchester Community College Pace Law School
Berkeley College
White Plains Galleria Mall Manhattanville College
White Plains YMCA
We need helpers. To volunteer to register voters on NVRD, signup at LWVWP's website http://
bit.ly2bDmW5h. We look forward to seeing you at the tables making democracy work for all.
"This election is important, and every eligible American deserves the chance to weigh in," said Stephen Cohen, President of the League of Women Voters of White Plains. "Voter registration is the key to helping shape the future of our country. We want to make sure everybody who wants the opportunity to vote on Election Day has their registration up to date by October 19th."
Now in its fifth year, National Voter Registration Day has been a game-changing annual nonpar- tisan campaign to register hundreds of thousands of voters in communities and online. Embraced a host of celebrities, bipartisan elected officials and organizations, NVRD leverages the collec- tive impact of thousands of community partners, including hundreds of League of Women Voters groups, nationwide, every year.
_______________________________________________________________________________
AMERICAN AIRLINES TO LAUNCH NEW ROUTE FROM WESTCHESTER COUNTY AIRPORT
WHITE PLAINS, N.Y. — American Airlines will launch twice-daily non-stop service from Westchester County (HPN) to Miami (MIA) beginning Dec. 15, 2016. This new American Eagle service to Miami is in addition to daily flights from Westchester to Charlotte, Chicago, Philadelphia and Washington, D.C.
American serves 129 destinations in 40 countries from its Miami hub, providing customers ideal connections to Central and South America, the Caribbean and Mexico.
Customers can begin booking travel on this new route at aa.com.
| | | | | | |
| --- | --- | --- | --- | --- | --- |
| Departure City | Arrival City | Departure Time | Arrival Time | Aircraft Type | Frequency |
| HPN | MIA | 7:00 a.m. | 10:10 a.m. | E-175 | Daily |
| HPN | MIA | 1:59 p.m. | 5:09 p.m. | E-175 | Daily |
| MIA | HPN | 9:55 a.m. | 1:05 p.m. | E-175 | Daily |
| MIA | HPN | 8:20 p.m. | 11:30 p.m. | E-175 | Daily |
The 76-seat Embraer E-175, operated by Republic Airlines, features a two-class configuration with 12 First Class seats and 64 Main Cabin seats.
About American Airlines Group
American Airlines and American Eagle offer an average of nearly 6,700 flights per day to nearly 350 destinations in more than 50 countries. American has hubs in Charlotte, Chicago, Dallas/Fort Worth, Los Angeles, Miami, New York, Philadelphia, Phoenix, and Washington, D.C. American is a founding member of the oneworld alliance, whose members serve more than 1,000 destinations with about 14,250 daily flights to over 150 countries. Shares of American Airlines Group Inc. trade on Nasdaq under the ticker symbol AAL. In 2015, its stock joined the S&P 500 index. Connect with American on Twitter @AmericanAir and at Facebook.com/AmericanAirlines.
_______________________________________________________________________
___________________________