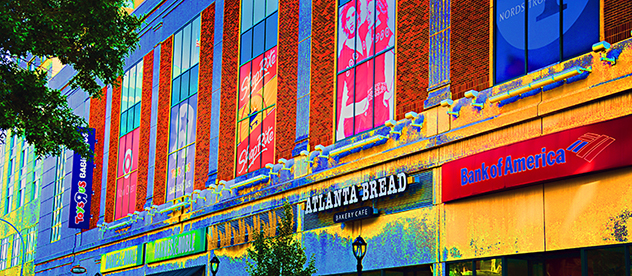 Welcome to WhitePlains.com
Welcome to the new WhitePlains.com! We have a fresh new format that will surely cater to your needs.
_________________________________
 LIBBY HOLLAHAN — WHITE PLAINS LEAGUE OF WOMEN VOTERS HONOREE
 The League of Women Voters of White Plains will be honoring Libby Hollahan at its Annual Winter Party on February 8th at the home of Janice Abbott and Richard Bernstein, 177 Soundview Avenue from 3 to 5 pm. Food will be served and everyone is invited to attend.
Ms. Hollahan has had an outstanding career in both public service and volunteer activities. At present, she is Executive Director of the White Plains Public Library Foundation, where she is working to support the Library's long term and current program needs. As director, she has brought in major funding for programs, building projects and technology.
Ms. Hollahan moved to White Plains in 1983 with her husband Tom and raised three children, Bobby, John and Laura, all graduates of White Plains High School. For over a period of ten years, in her first career, she worked at Citigroup as a corporate banker and at Moody's Investors Service as a corporate bond analyst.
When her third child was born she began her second career, this time as a community volunteer. At first she volunteered at the Early Childhood Board of Advisors at Memorial Methodist Church, then became extensively involved in the White Plains School district, including serving three years as co-president of the High School PTA. She also served as a board member of the White Plains and US Figure Skating Association.
Building on her experience in community involvement, she began her third career as a development professional, working in the development departments of Legal Services of the Hudson Valley and Purchase College on fundraising, grant writing, special events and donor communications. In 2009 she joined the White Plains Public Library Foundation, first as a development consultant and then as its Executive Director, from 2010 to the present.
Both the League and the White Plains community have been extremely fortunate to have benefited from Libby's contributions during her three careers. Since 1998 she has been active in the White Plains League of Women Voters, serving first as Education Committee Chair on its Board, and then running its Annual School Board Candidate's Forum and helping out in many ways whenever we called on her. She is also a board member of the White Plains Rotary Club, co-chairing its Community Service Committee.
The cost of our dinner on February 8th is $30 per person/$45 for two in advance, or $35 per person at the door. Make checks payable to LWVWP and send to Marjorie Davies, PO Box 2032, White Plains, NY 10602-2032.