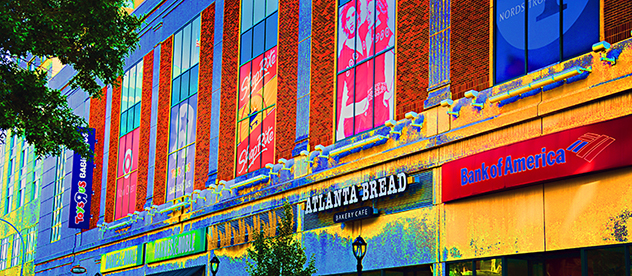 Welcome to WhitePlains.com
Local Student Named New York National Geographic State Bee Semifinalist by National Geographic Society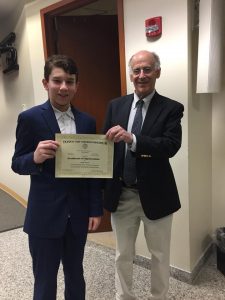 7th Grader Jeremy Morton from Greenburgh's Woodland Middle School has been notified by the National Geographic Society that he is one of the semifinalists eligible to compete in the 2018 New York State/National Geographic State Bee. The contest will be held in Albany, NY on Friday, April 6, 2018.
This is the second level of the National Geographic Bee competition, which is now in its 30th year. School Bees were held in schools with fourth- through eighth-grade students throughout the state to determine each school champion. School champions then took a qualifying test, which they submitted to the National Geographic Society. The National Geographic Society has invited up to 100 of the top-scoring students in each of the 50 states, the District of Columbia, Department of Defense Dependents Schools and U.S. territories to compete in the State Bees.
To celebrate the 30th annual National Geographic Bee, the cash prize for the top three students in each state has doubled. Each state champion will receive $200, the National Geographic Visual Atlas of the World, 2nd Edition and a trip to Washington, D.C., to represent their state in the National Geographic Bee Championship to be held at National Geographic Society headquarters, May 20-23, 2018. Students that come in second place will receive $150 and those that come in third will receive $100. The first-place national champion will receive a $50,000 college scholarship, a lifetime membership in the Society, including a subscription to National Geographic magazine, and an all-expenses-paid Lindblad expedition to the Galápagos Islands aboard the new National Geographic Endeavour ll. Travel for the trip is provided by Lindblad Expeditions and National Geographic. Second- and third-place finishers will receive $25,000 and $10,000 college scholarships, respectively. Visit www.natgeobee.org for more information on the National Geographic Bee.
National Geographic will stream the final round of the National Geographic Bee Championship starting May 24, 2018, at www.natgeobee.org.
How would you fare as a National Geographic Bee contestant? At the school Bees this year, students had to answer questions like these:
The Appalachian Mountains run through which state—Georgia or Mississippi?
Georgia
The North Platte and South Platte Rivers meet in which state—New Mexico or Nebraska?
A. Nebraska
Which state straddles the Tropic of Cancer—Hawaii or Alaska?
A. Hawaii
Which form of mass production was used by Henry Ford to produce automobiles in large quantities in Detroit, Michigan—threshing machine or assembly line?
A. assembly line
What is the term for the physical location where a plant or animal lives—habitat or pattern?
habitat
Which country does not contain large areas of desert—Chad, Venezuela, or Iraq?
A. Venezuela
Public steam baths called hammams are part of the culture in cities such as Casablanca and Marrakech in which African country?
A. Morocco
The Delmarva Peninsula includes parts of Delaware, Virginia, and which other state?
A. Maryland
9. The easternmost part on the Horn of Africa is located in which country?
Angkor Wat, built as a tribute to Hinduism, is located in which Southeast Asian country where Buddhism now predominates?
A. Cambodia
ABOUT THE NATIONAL GEOGRAPHIC SOCIETY
The National Geographic Society is a leading nonprofit that invests in bold people and transformative ideas in the fields of exploration, scientific research, storytelling and education. The Society aspires to create a community of change, advancing key insights about the planet and probing some of the most pressing scientific questions of our time, all while ensuring that the next generation is armed with geographic knowledge and global understanding. Its goal is measurable impact: furthering exploration and educating people around the world to inspire solutions for the greater good. For more information, visit www.nationalgeographic.org.
___________________________________________________________
Continuum Debuts in White Plains 
16-Story Transit-Oriented Development is Newest
Luxury Rental to be Built in Downtown White Plains *
WHITE PLAINS, NY (Nov 2017) – LCOR, a fully integrated real estate
investment management and development company, has announced the debut of
*Continuum,* an innovative transit-oriented development featuring a wide
selection of stylish residences, a wealth of first-class amenities and easy
access to mass transit.
Located at 55 Bank Street immediately adjacent to the White Plains
Metro-North station, *Continuum* features a 16-story tower with 288
residences and 3,000 square feet of ground floor retail space and
underground parking with 381 spaces. The beautifully designed residences
feature the finest contemporary finishes with expansive windows that create
an open, airy and spacious feel with panoramic views of downtown White
Plains and the Manhattan skyline.  Pre-leasing is under way and the first
residents are expected to move in November 15. For leasing information
visit www.continuumwhiteplains.com
The studios, which range from 523 to 587 square feet, are priced from
$2,120 to $2,380 per month. The one-bedroom residences range in size from
710 to 732 square feet with monthly rents ranging from $2,680 to $3,020.
The two-bedroom residences range in size from 1,184 to 1,256 square feet
and are priced from $3,845 to $4,220 per month.
*Continuum *features an impressive array of  amenities from the grand
two-story lobby with 24-hour concierge to a sophisticated Sky Lounge that
includes a Club Room with a full complement of entertainment options
including a fireplace, kitchen, private dining area and multiple smart TVs.
An adjacent roof-top deck has an open air terrace, fire pit and spectacular
views of Manhattan. Residents can also enjoy a beautifully designed sundeck
terrace with swimming pool, plantings, outdoor furnishings and BBQ grills.
There is also a state-of-the-art fitness club, business center, children's
playroom and game room/ simulator.
Located just steps away from the White Plains Metro-North station,
*Continuum* is only a 30-minute commute to Grand Central Station. It is
also minutes from fine restaurants, shops and entertainment in Downtown
White Plains.
"*Continuum *is a unique opportunity to enjoy a sophisticated lifestyle
with outstanding amenities, 24-hour concierge and an unbeatable location
that's minutes from Metro-North and everything that Downtown White Plains
has to offer," said Brian Barry, Senior Vice President of LCOR.  "We are
especially proud to be part of the remarkable renaissance under way in
Downtown White Plains," he added.
White Plains Mayor Thomas Roach said, "The importance of a vibrant,
well-functioning transit hub to a city cannot be understated. In White
Plains we are moving forward with plans to improve our Transit District.
The Continuum aligns with our vision for the District and I am pleased to
see it come to fruition. In addition to a great living space, Continuum
residents
__________________________________________________-
September 7, 2017 FORUM NIGHT
FORUM FOR CANDIDATES RUNNING IN THE DEMOCRATIC PRIMARY FOR MAYOR AND COMMON COUNCIL
The League of Women Voters and the White Plains Council of Neighborhood Associations are co-sponsoring a forum for candidates running for mayor and Common Council in the Democratic party. It will be held on Thursday, September 7th from 7pm – 10 pm at Rochambeau School Auditorium, 228 Fisher Avenue, White Plains.
The forum will begin promptly at 7:00 pm. Although only registered Democrats can vote in the primary election (to be held on September 12th), all community members are welcome to attend the forum.
In order to insure that a wide range of issues are addressed by the candidates, questions will be submitted in writing in one or two ways: by email in advance of the meeting to bethkava@gmail.com or at the forum itself. Doors will be open at 6:30 and cards will be available for audience members to submit questions. Please include your name and address on submissions. Questions will not be taken from the floor.
For questions about the event, or additional information, please email Beth Kava, using the subject line "Democratic forum" at bethkava@gmail.com
______________________________________________________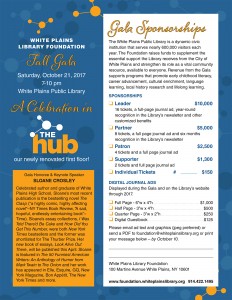 ________________________________________________________
A Federal Tax Cut Plan    
by James C. Benerofe
If I were President, this is what I would propose as a tax cut.Anyone with W-2 income of $50,000.00 or less would pay ZERO Federal Income Tax. They would continue to pay Social Security.They would still file a tax return. If states that have an income tax
wished to participate they could offer the same tax cut. This plan
would not require any elaborate legislation and would likely create
an immediate stimulus to the economy. There would also be written
into the legislation a qualification gap so that individuals earning say $51,000.00 would still qualify. Reasonably, the gap would be limited to $5,000.00.   After five years, an economic review of how effective
this was in stimulating the economy would be undertaken. If it was determined successful, it would be permanent.  It might also be considered at that time to apply it to higher income levels (although there should be a limitation on how it should go, perhaps based on the cost of living index).
_____________________________________________________________________________________

___________________________